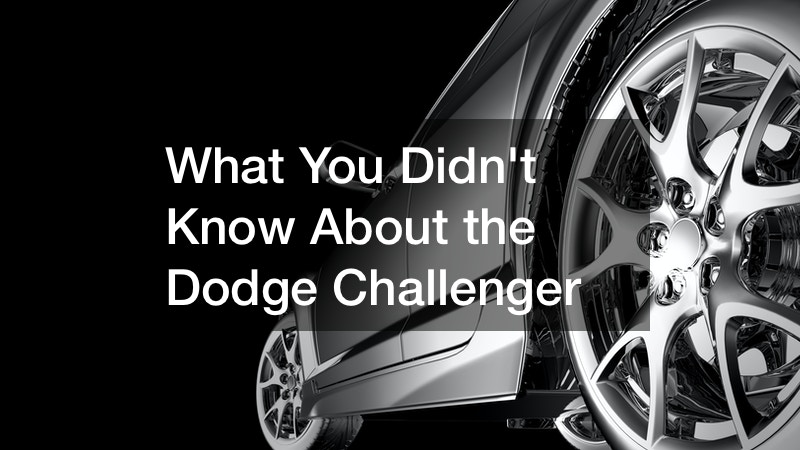 What You Didnt Know About the Dodge Challenger
What You Didnt Know About the Dodge Challenger

The Dodge Challenger is one of the most popular vehicles on the roads. The video provides information on what to look for before you buy a new or older model.
The Dodge Challenger's body has not changed for 14 years. Therefore, it is easy to recognize it on the road.
While each model may look like the previous one, several technological changes make every new model more exciting to drive.
Not Possible To Deactivate Cruise Control
Car manufacturers recall specific car models when they develop faults that may cause accidents and death. Dodge recalled the 2014, 2016, and 2018 Dodge Challenger models when drivers realized that they could not control the cruise control. Once it kicked in, drivers could not deactivate it. It made it difficult for drivers to control their cars, increasing the likelihood of causing an accident.
In the 2011 to 2014 Dodge Challenger models, alternator problems caused the engine to stall without warning. Additionally, the alternator problems could cause a fire in the car.
There are car models known for their stability. The majority of the Dodge Challenger drivers consider it a reliable vehicle.