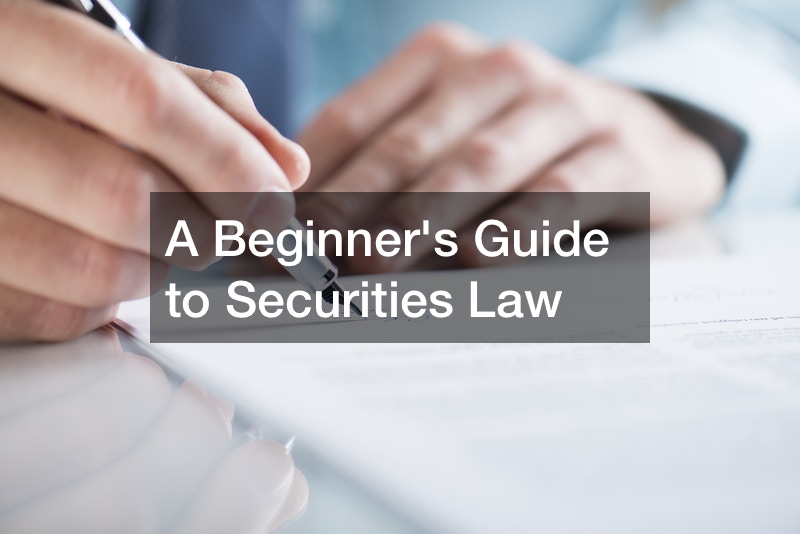 A Beginners Guide to Securities Law
A Beginners Guide to Securities Law

The term security is used to refer to the ownership or economic interests in a company. They are tools used Y-Companies to raise capital in both public and private markets. Over the years, securities have grown into multi-trillion-dollar businesses. The USA is one of the leading securities exchange markets in the world. Companies such as the NYSE, NASDAQ, and CBOE, among others, trade trillions daily.
Securities may consist of the more common terms of trade, such as bonds and stocks, to more complex terms, such as promissory notes, call options, and put options.
In securities law, one must understand the definition of terms such as the investor. The investor is the buyer of securities. There are two types of investors: the retail investor referring to individual buyers and institutional investors referring to institutions and companies that buy securities. Other terms include terms like broker or dealer, which is the person that buys securities to resell them. The issuer is the company or organization that issues shares to be sold. The underwriter, on the other hand, buys shares for other individuals or companies. The officers such as the CEO, CFO, CRO, Chief Counsel, and the Outside auditor all play different roles in ensuring that a company is able to deliver to its investors.
Laws such as the 1933 and 1934 securities acts have been developed to protect investors and promote fair and honest trading platforms. It is these laws that have made the USA a safe place for securities trade and promoted it to the multi-trillion dollar business it is.