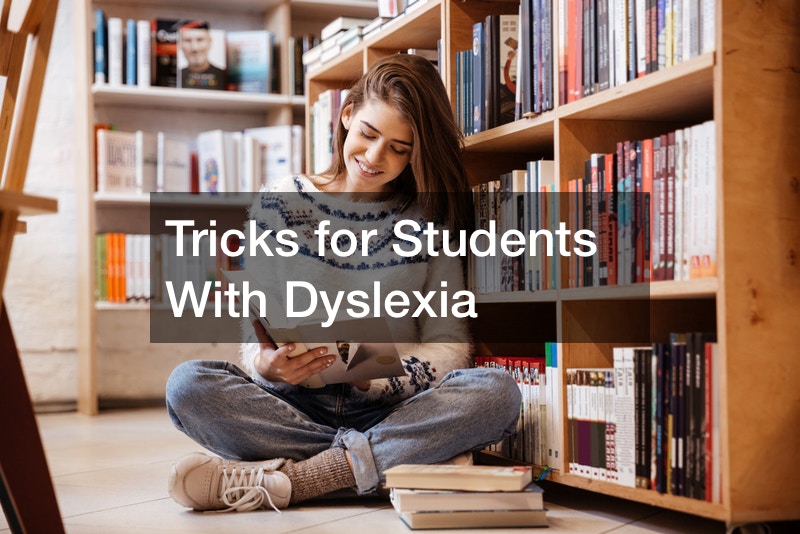 Tricks for Students With Dyslexia
Tricks for Students With Dyslexia

Dyslexia is a common disorder that makes it harder for people to read. Students with dyslexia struggle a little bit harder than their classmates to do the same tasks. In this article, we are going to discuss some of the tricks that students with dyslexia can use to make their lives easier.
The first trick is to use technology to your advantage. There are so many different programs that you can find online to help with reading if you are dyslexic. It's important that you utilize every single thing that you have available to you. Over time it will get easier to read without the technology and you might not need it as much anymore.
Another trick that we are going to talk about is patience. If you have dyslexia, you need to be patient with yourself. If you understand this and stay in the right mindset you are going to see great results.
All in all, these were two tricks that anyone with dyslexia should understand. If you are looking for more information, it's always a good idea to do further research online. Regardless of your education level, you should be able to get the help you need if you are dyslexic.
.