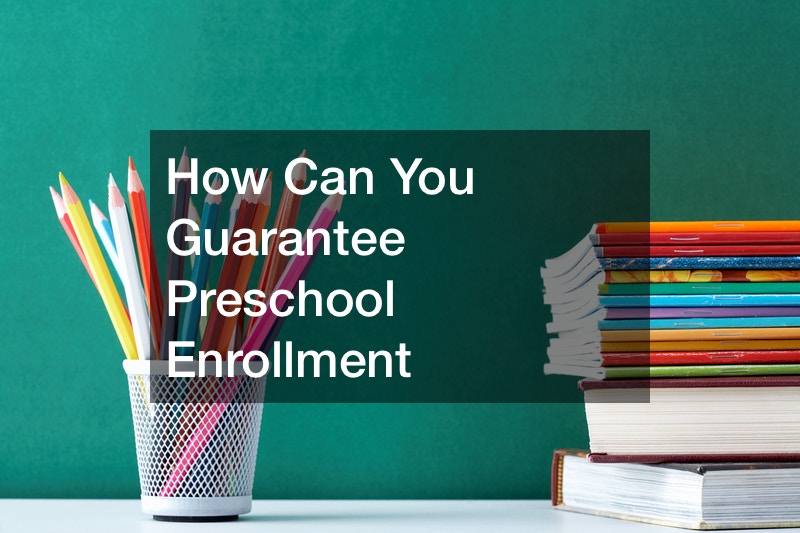 How Can You Guarantee Preschool Enrollment
How Can You Guarantee Preschool Enrollment

Increasing preschool enrollment can be a nightmare if you do not have reliable tips to follow. Remember, early childhood care and education are very crucial to children. However, it is not a business you can get into blindly.
You need to put into considerations that will ensure you increase the preschool enrollment. Below are some of the factors you can use to build a successful childcare business.
Business coach
Not every person becomes a success in business. That is why having an expert that understands the business aspect of childcare will be very crucial. You will be given a strong business model that you can depend on to create a childcare business from the ground.
Policy procedure manual-Teachers guidelines
You will need to have set guidelines that determine what teachers in the childcare have to follow. With such procedures, teachers will have a framework that they can follow to make your childcare even more successful and attractive to many parents.
Naptime procedures
There has to be set nap times that are not only flexible but also ensure that children can get enough rest time. Such ensures that children are not forced into demanding learning time.
Playtime Procedures
The children will need sufficient time to unwind. So, setting flexible playtime procedures will be vital for increasing preschool enrollment.
So, if you want your preschool enrollment to increase, you will need to rely on the factors discussed here.
.