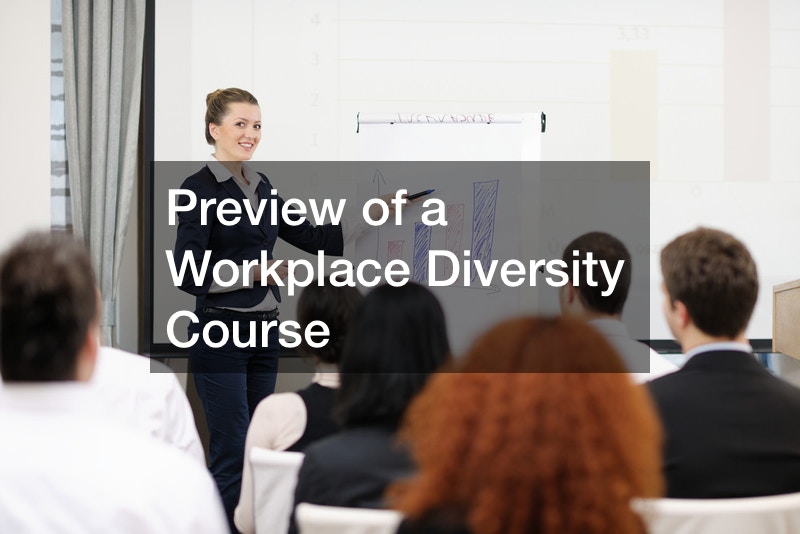 Preview of a Workplace Diversity Course
Preview of a Workplace Diversity Course

From restaurant employees to office workers, most people spend significant portions of their lives in the workplace. Unfortunately, not all work environments are suitable for all individuals. If you want a diverse team, with employees who bring many different perspectives to meetings and team projects, you need to make sure you're supporting all of them.
To make sure you or your team aren't pushing out great employees, you can sign up for workplace diversity courses. These courses can help your team welcome outside perspectives into their workflow.
The video on this page is a 20-minute preview of a high-quality training course on cultural sensitivity and diversity. The presenter talks about understanding cultural diversity, being aware of intentional and unintentional biases, becoming better communicators, and creating a cohesive and diverse workforce.
She also addresses a concept called cultural competence. This is the ability to respond appropriately to different cultures in the workplace. Employees with cultural competence can embrace their differences and communicate clearly through them.
If you think your company could benefit from the enhanced team environment that diversity training courses create, you don't have to try to create a course on your own. Qualified presenters can help your team succeed.
.