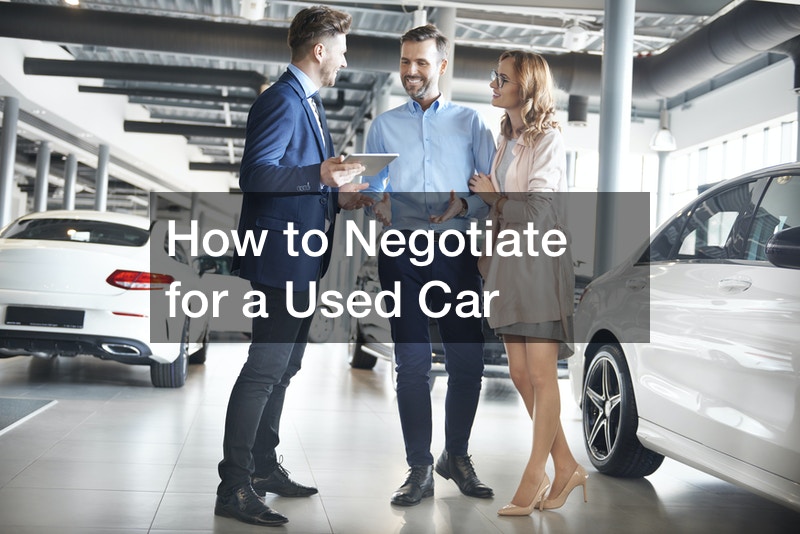 How to Negotiate for a Used Car
How to Negotiate for a Used Car

Buying from a used car dealer can be a stressful experience if you're not prepared to negotiate properly. This article will explain some tricks to use the next time you're negotiating for your new automobile.
Prepare
The best way to negotiate is to be prepared and confident. Make sure you do a lot of research on the various prices for the make and model you're looking for. Projecting confidence will make sure the dealer treats you with respect.
Don't Be Overeager
If you're in love with a vehicle being shown to you, don't explicitly show it. You want to make the dealer think you are prepared to walk away from the car. This will help prevent from being upcharged on the final price.
Bottom Line
Do not let the salesman know what you're a payment buyer (a buyer who has a price to fit a certain budget). Only ask the dealer for the total transaction price. The dealer may say a car is the price you want, but not inform you of the total price after taxes and other fees.
Patience and Walking Away
Be calm and collected during the buying process. If the dealer is taking too long, making you uncomfortable, or cannot reach a price you desire, simply walk out. You have no obligation to buy from them, and there are plenty of other places to get a car.
Following these tips will give you a strong foundation for negotiating with dealers. To learn more helpful tips, watch the video above.